MEET the American Kid that invented 4 training products that are going to revolutionize the way we play soccer for the better.
FACT

: "THE USA SOCCER DEVELOPMENT HAVE BEEN FAILING TO PRODUCE THE QUALITY AND QUANTITY OF INTERNATIONAL

"Level A Players"

FOR DECADES.
We know the causes... but instead we are passing The Solution to the players..." posted at k2.Plus Academy
1.🔴→ THE REACT3ON TRAINER Inventor.
Hi Guys, four years ago I noticed that soccer development wasn't evolving as fast as other sports. Then I saw that Jet Fighter Pilots are the ones with the most spread out vision at high speeds and professional boxers train reflexes and body reactions with different speed punching bags. With that inspiration in mind and with the help of a Navy Pilot I designed the React3on Trainer for the skills that can not be developed on the field. After that I would say that my soccer development evolved 10 times faster and most importantly the Awareness and a clear path to develop the ability to READ THE GAME.
So be patient with yourself and follow the videos during the beginning until you get into the SPEED ZONE.
🔥 "It's the only way to let your personal soccer skills evolve into futbol, futebol and football."
"I designed a training device that will challenge your speed, reactions and reflexes to levels that were not possible to be trained before"
2. 🔴→ THE DRIBBLER TUMBLER Invention
⚽: FACT:: Players practice dribbling over and over but they don't know "HOW TO" use it in real game situations where chances to successfully execute the movements are low.
"I've developed a technique using a Dribbler Tumbler that will force players to follow a "LOGICAL THINKING SEQUENCE" printed on the tumbler that will be imprinted in the player's mind over time. This key process executed at different speeds and distances will allow good execution with confidence in real games situations."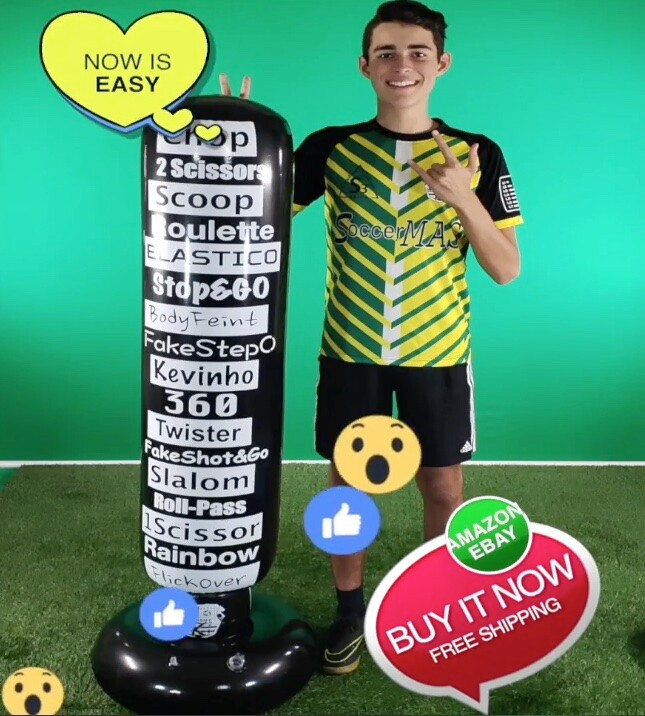 3. 🔴→THE AWARENESS TRAINING Invention
⚽: FACT: : The Field of Vision decreases drastically when you increase your sprint speed and lack of confidence in dynamic ball control.
"I created the most unique training to develop your AWARENESS and FIELD of VISION while training your Dynamic Ball Control by using a scanning technique of visual objects appearing on your TV that will challenge your brain and develop the ability to "READ THE GAME".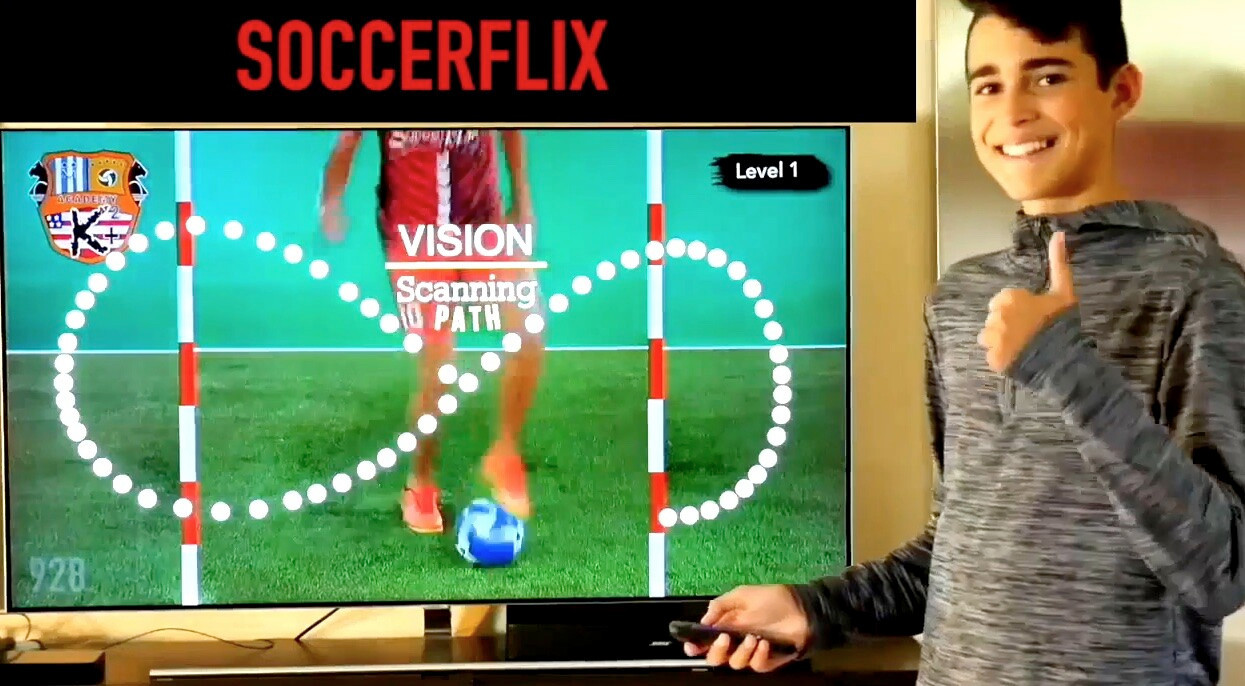 4. 🔴→SOCCERFLIX - Streaming Platform Creator
⚽: FACT: : New generations are to much into the digital world and youth kids suddenly become addicted to technology without a chance of physical development like in the old days.
"I created SOCCERFLIX with that in mind and I would like to share the life balance equation that worked for us at home for years". My parents allowed me to play with my friends on Xbox, but after 1 hour I had to "STOP&GO" and do a training session for 15 minutes on the TV or tablet. It was a win-win situation for all of us because I wasn't static burning my eyes over time on the TV, and instead I was seeing how my body evolved with the training and I never lost "Track of Time" because I had to STOP every hour using a timer. So the result was having a task responsibility at my early ages and a balanced life while playing and having fun.
I know this idea will help many kids and parents all over the world as well as promoting soccer, so I decided to give FREE ACCESS to the SoccerFlix streaming platform.
I will probably need some nice sponsors over time or maybe right now for the ones that are visionaries when this solution eventually becomes a monster.
Cheers! 😃
( ͡❛ ͜ʖ ͡❛) 👉 Kevinho (18 Senior)
K2.PLUS – ONE2TRAIN – SoccerMAS – SoccerFlix.NET
w w w . r e a c t 3 o n. com
amazon.com/soccermas
w w w . s o c c e r f l i x. net 🔥